Restaurants
Experience a unique culinary journey
in Ierapetra restaurants and bars, Crete
Discover Kakkos Bay Ierapetra Restaurants and Bars
Embark on a culinary journey in one of Kakkos Bay Hotel's well-designed bars and restaurants in Ierapetra, Crete. Immerse yourself in an authentic Grecian gastronomic experience and enjoy traditional delicacies made with carefully selected fresh ingredients. Unwind in luxury while sipping a signature cocktail at the hotel's pool bar and boost yourself with energy before starting your Crete holiday with a complete breakfast. Marvel at the elegant Ierapetra restaurant design and grab a bite while enjoying exceptional views over the pool and the resort's waterfront. At Kakkos Bay Ierapetra restaurants, you're in for a treat!
Discover Authentic Greek Flavours
Book your accommodation at Kakkos Bay Hotel, Ierapetra
Unwind and luxuriate in Kakkos Bay Restaurants and bars, with a wide range of sweet and savory dishes, traditional delicacies, drinks, and coffee of all kinds. Book your accommodation at Kakkos Bay Hotel, and treat yourself to a high-level quality Cretan experience. Cherish your Ierapetra vacation with a memorable gastronomical journey.
Boost your energy with a rich breakfast
Start your day with a boost at the main Kakkos Bay restaurant. Luxuriate in a rich Mediterranean breakfast buffet, including baked goods, fresh fruit, juices, homemade jams, eggs, cold-cut meats, cheeses, and cereals. Find traditional Greek pies, cakes, and butter croissants, and enjoy your morning coffee along with nuts, yogurt, and various compotes. Gaze at the beautiful surroundings, and hop on a new day feeling revitalized and full of energy.
Indulge in an authentic local lunch
Savor tempting, freshly-made meat and fish dishes at the hotel's main restaurant. Indulge in authentic Cretan tastes and pick from a selection of lunchtime specials to set you up for the rest of the day. Satisfy your appetite with carefully plates featuring local ingredients. Try traditional appetizers and accompany your meal with famous Cretan wines and raki. Cooked in a wood-fired oven, lunch at Ierapetra restaurant is sure to generate absolute satisfaction.
Travel the world with international dinners
Travel around the world without leaving Kakkos Bay restaurants with internationally-themed dinner nights. Add a cosmopolitan twist to your vacation dinner-time routine with scrumptious global dishes. Savor delicious pizzas on an Italian night, devour tacos on a Mexican night, or marvel at Chinese dishes on an Asian night. Ierapetra Restaurants' chefs cater to your cravings and offer a magical dining experience on the hotel's premises.
Visit Kakkos Bay Ierapetra Restaurant Facilities
Soak in the Cretan Hospitality in Kakkos Bay Hotel's Ierapetra bar and restaurant facilities. Enjoy tasty meals and boost yourself with positive vibes and energy. Visit the
restaurant's main buffet restaurant, offering an abundance of breakfast, lunch, and dinner options. Have lunch a la carte gazing at the Cretan mountains and azure landscape at
Kakkos Bay Beach Tavern. Relax with delicious snacks, cocktails, and refreshing drinks at the pool bar, or have a late coffee break in the hotel's lobby. Enhance your vacation
with exquisite Greek dishes & local wines and truly enter the Mediterranean spirit for an absolute Ierapetra holiday.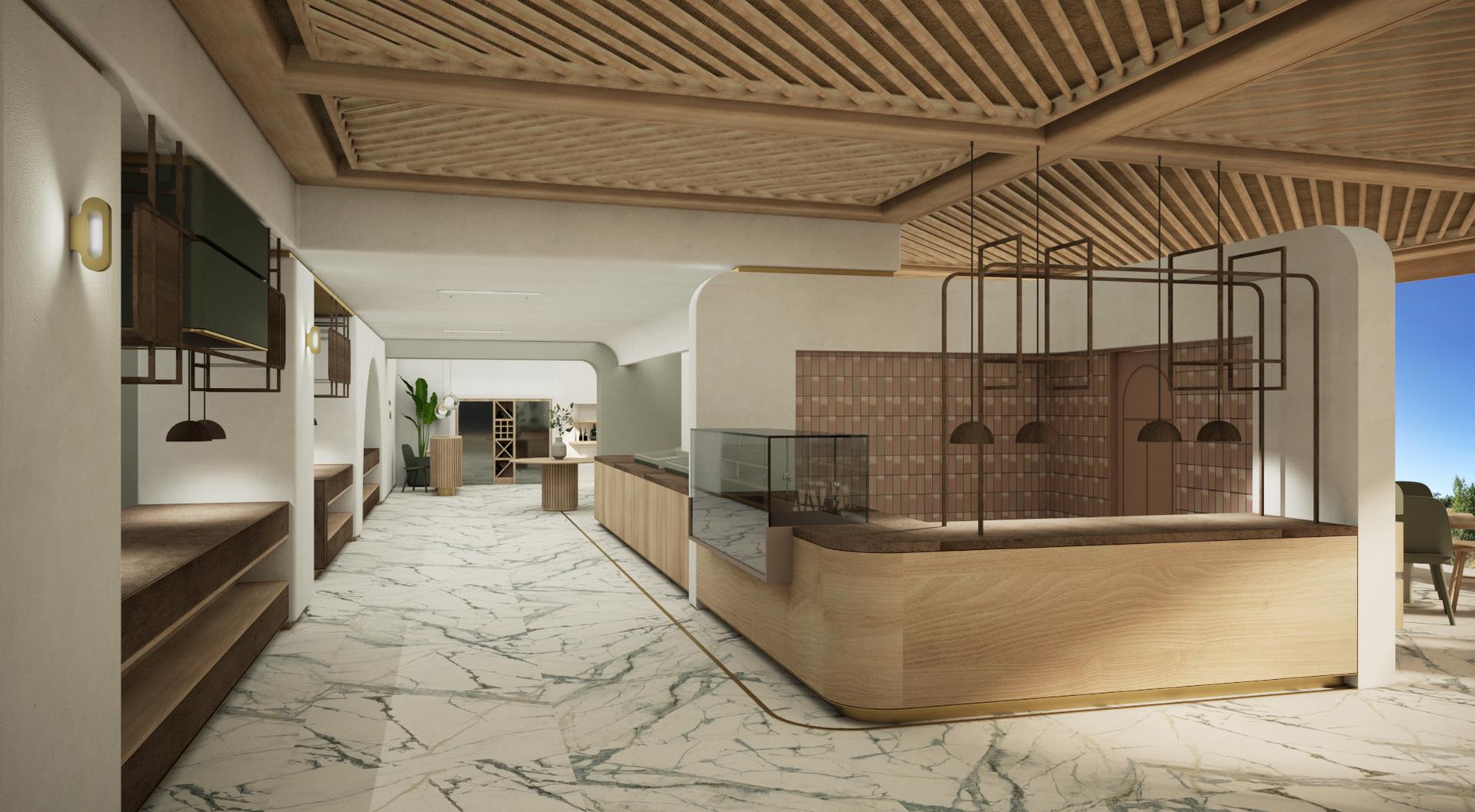 Kakkos Bay Main Restaurant - Buffet
Location: Main Building
Local and International Cuisine
Continental Breakfast 7.00 am - 7.30 am
American Breakfast 7.30 am - 10.30 am
Lunch Buffet 1.00 pm - 3.00 pm
Dinner Buffet 7.00 pm - 9.00 pm
Kakkos Bay Beach Taverna - A La Carte
Location: Beach
Open from 12.30 pm to 11.00 pm
Daily Menus Available
Local Fresh Appetizers
Selected Cretan Wines
Woodfired Oven Grills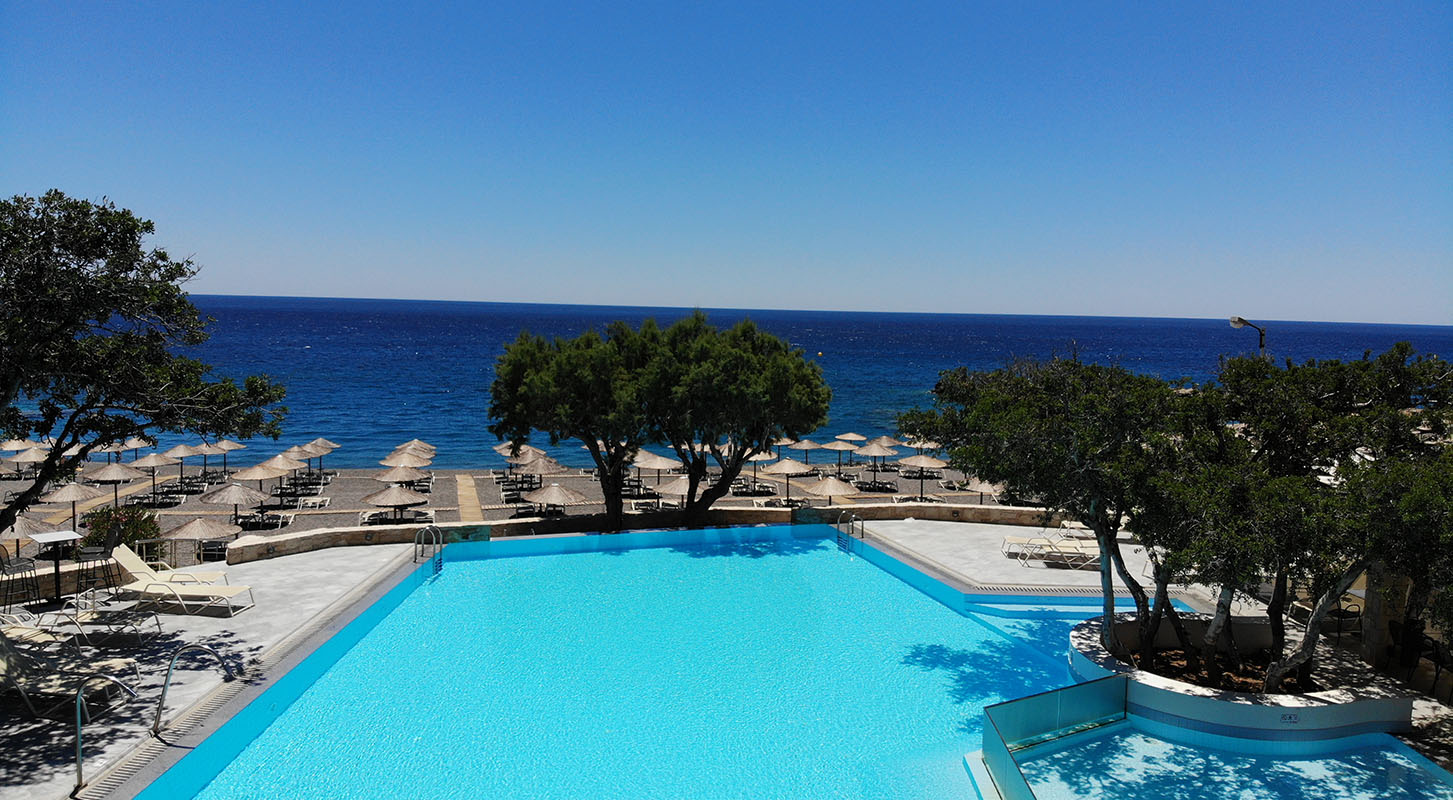 Kakkos Bay Nalu Beach Bar - A La Carte
Location: Beach
Open from 10.00 am to 8.00 pm
Selection of Coffee
Alcoholic Beverages
Homemade Snacks
Fruit and ice cream