Double Room
Unwind with an exclusive Ierapetra accommodation experience!
Double Room
25 m2 | 1 double bed, 1 sofa | 2-3 Persons
The Double Rooms offer an ideal space for travelers seeking cozy comforts. Situated at the hotel's main building, the rooms sleep up to three persons and feature a double bed, a large sofa bed, and separate restroom facilities with a cabin shower or a bathtub. The 25 square meter surface and the refurbished design make for a relaxing Ierapetra accommodation.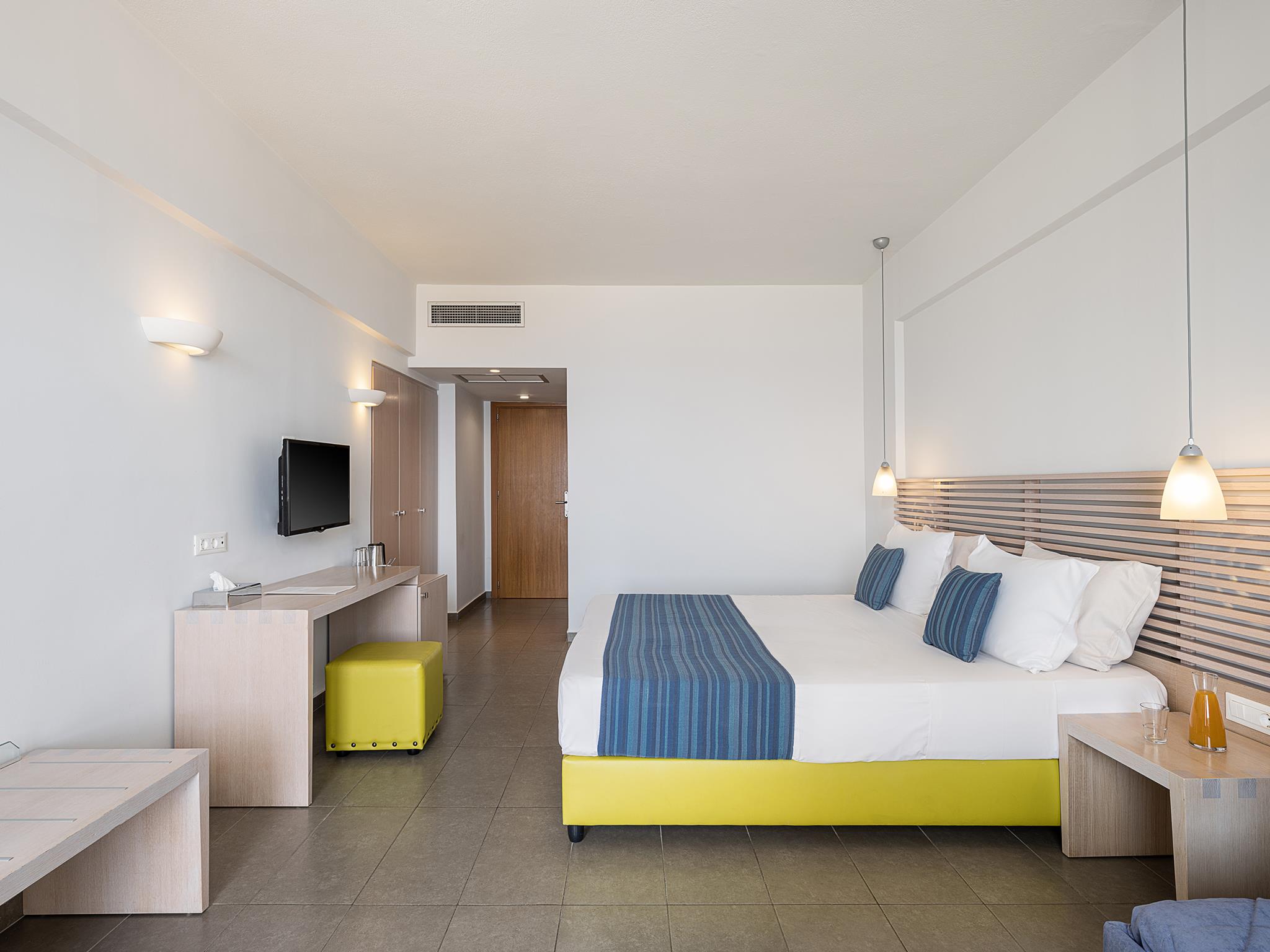 Services
Heighten your overall Ierapetra beach experience with a great range of high-end, tailormade facilities and luxurious services, perfect for families, friends, or solo travelers seeking peace and relaxation in a natural setting.
Restaurants
Embark on a culinary journey in one of Kakkos Bay Hotel's well-designed bars and restaurants in Ierapetra, Crete. Immerse yourself in an authentic Grecian gastronomic experience and enjoy traditional delicacies made with carefully selected fresh ingredients.
Activities
Prepare for a vacation of a lifetime in Crete. Soak up the majestic ambiance, spend a few days in tranquil surroundings far from the city's hustle and bustle, and immerse yourself in a wide range of Ierapetra hotel activities for a memorable stay.
All rooms and bungalows at Kakkos Bay Hotel feature the following amenities for a cozy and memorable guest experience.