Services
Unwind in an exclusive Crete South Beach
Unwind at Kakkos Bay Ierapetra Crete Beach
Welcome to Kakkos Bay Hotel, a luxurious resort boasting its own private Crete South beach in one of the warmest towns in Greece, Ierapetra. Unwind on a vast stretch of pristine coastline with magnificent crystal clear waters and characteristic fine black pebbles. Immerse yourself in a serene ambiance and enjoy impeccable services, elegant amenities, and scrumptious cuisine while soaking up the Cretan sun in one of the best Ierapetra Crete beaches.
Embrace an exclusive private beach experience
Treat yourself to a revitalizing beach day at the privately served Ierapetra Crete beach, located at the hotel's waterfront. Feel energized on an exclusive shoreline accessed only by the hotel's guests and admire stunning views surrounded by lush greenery and mountains. Relax in style on a large variety of sun loungers and umbrellas and swim in aquamarine waters far from the crowds. Indulge in refreshments and snacks brought to you at the loungers and let your children run carefree on one of the best Crete South beaches.
Enjoy modern comforts and facilities
Heighten your overall Ierapetra beach experience with a great range of high-end, tailormade facilities and luxurious services, perfect for families, friends, or solo travelers seeking peace and relaxation in a natural setting. Bask under the sun on the hotel's exclusive sun loungers and umbrellas while sipping cocktails, or treat yourself to an authentic Cretan meal served at the Kakkos Bay Hotel's beach bar and tavern. Access the nearby pool and sign up for customized sports activities offered at the beachfront.
Discover the rest hotel services
Stroll carefree through the hotel's gardens to reach the main Kakkos Bay Hotel building, where other services and facilities are at your disposal. At a stone's throw away from the exclusive beach, you can find a fully-equipped reception, a mini-market, a gym, a furnished lobby bar, a TV room, and a restaurant with a large terrace overlooking the sea. Use the hotel's free wifi to surf the internet and have a break at the beach hotel taverna under tamarisk trees while gazing at the sparkling swimming pool and its modern pool bar.
Plan activities at Ierapetra Crete Beach
Explore the relatively quiet and uncrowded beach and enjoy extended walks along the Kakkos Bay Hotel waterfront. Relax with your family, read books, or chill under the sparkling sun. Get the chance to discover more Crete South beaches, and take a boat trip to Chrissi island to marvel at the white sands and cedar trees. Trek in the area's lush nature, surf, paddle around azure waters, or scuba dive to unravel the Ierapetra beach's seabed secrets. Let your children safely swim in shallow waters, and luxuriate in style.
Find out the available Food and Beverages beach facilities
Recharge your batteries at Kakkos Bay Resort Food and Beverage facilities by the beach. Indulge in snacks, fresh fruit, refreshing
coffees, and signature cocktails. Dive into an authentic Cretan gastronomical experience at the Beach Taverna and enjoy fresh dishes
served with care and a thoughtful hospitality touch. Feel spoiled at the Ierapetra beach magnificent resort.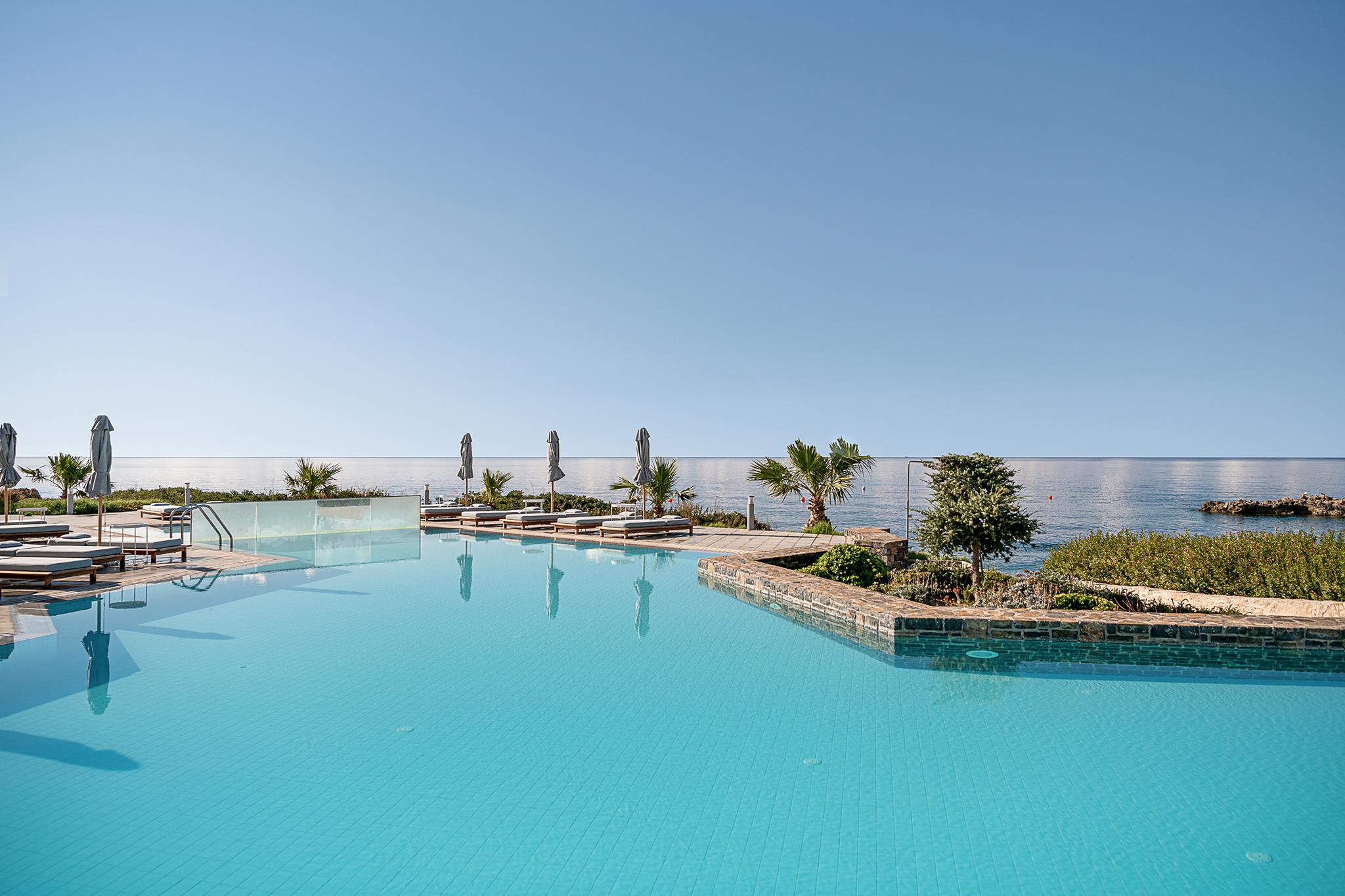 Nalu Beach Bar
10 am to 8 pm
Variety of Coffees
Refreshing Juices
Alcoholic Beverages
Delicious Snacks
Signature Cocktails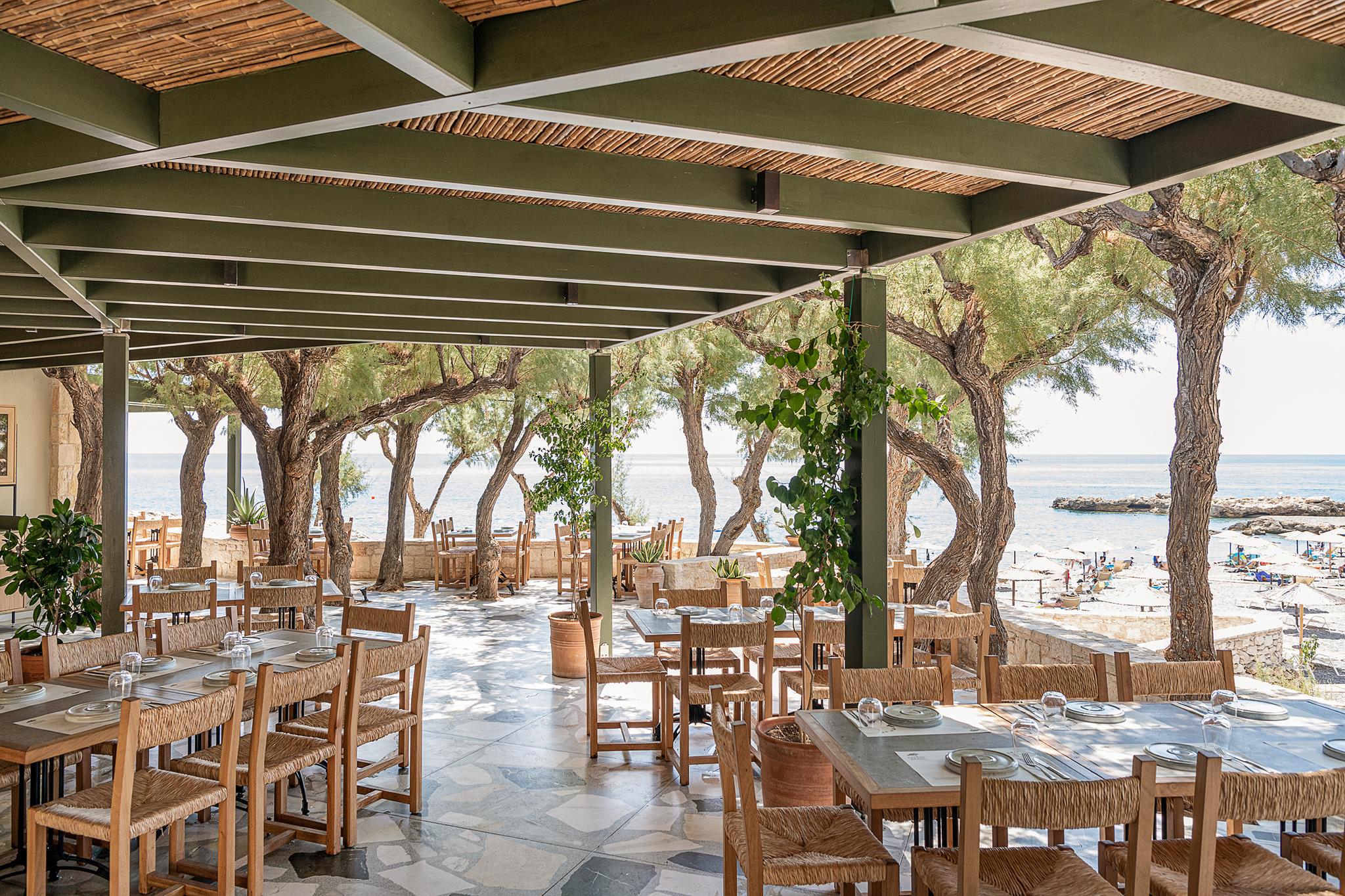 Beach Taverna
12.30 pm to 11 pm
Daily Menus
Fresh Produce
Local Cuisine
Beverages
Local wines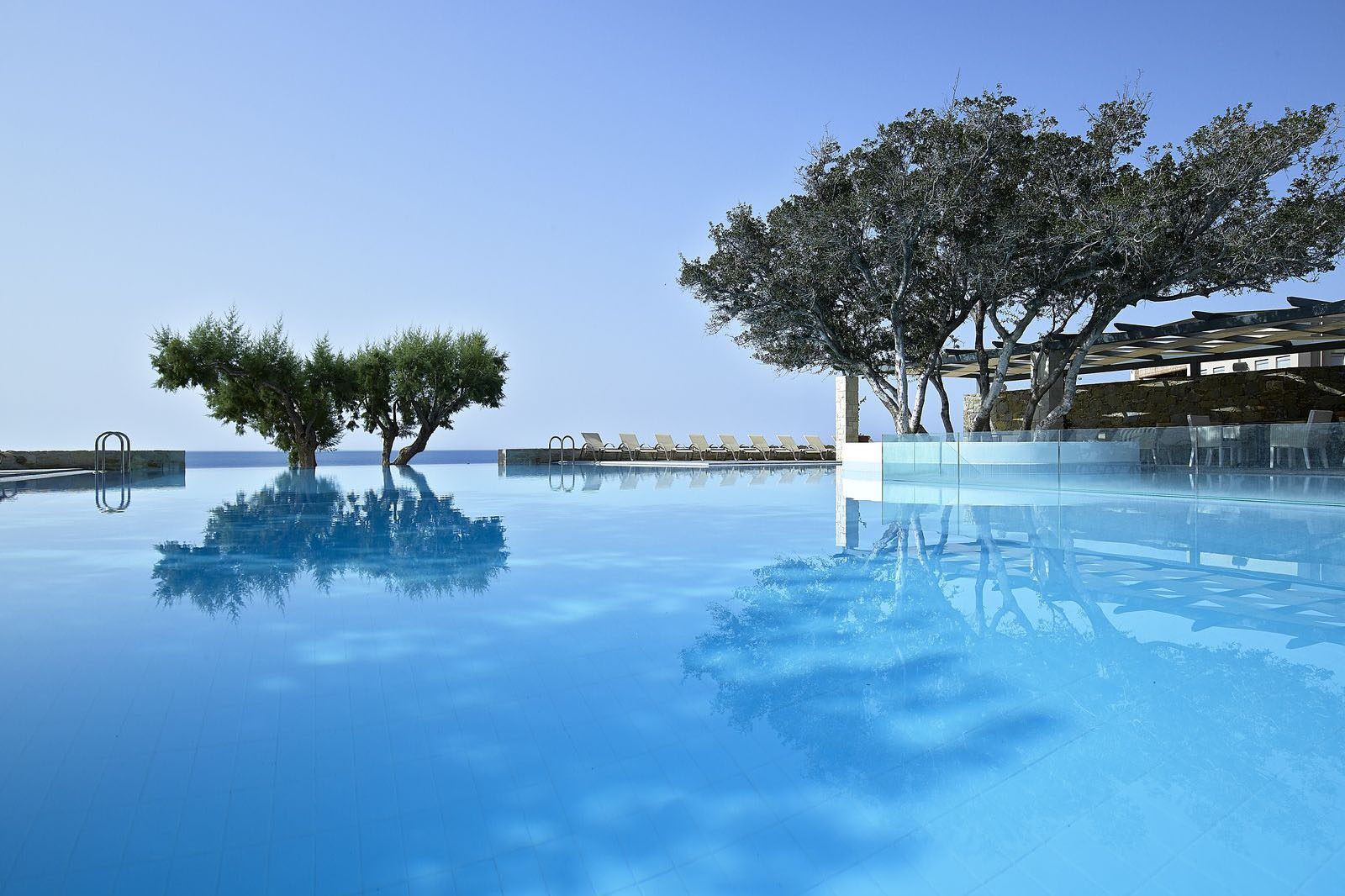 Pool bar
9 am to 1 am
Revitalizing Coffees
Custom Drinks
Alcoholic beverages
Various Snacks
Signature Cocktails