Family Room
Unwind with an exclusive Ierapetra accommodation experience!
Family Room
35 m2 | 1double bed, 1 sofa | 2 spaces room | 2-4 persons
The absolute family-friendly seaside Junior Suites offer splendid views over Kakkos Bay's secluded coastline, guaranteeing moments of relaxation and wonderment for their guests. Divided into two sleeping areas, the Seaview Junior Suites feature elegant complimentary amenities, a double bed, a cozy couch, and a small balcony giving a feel of exclusivity.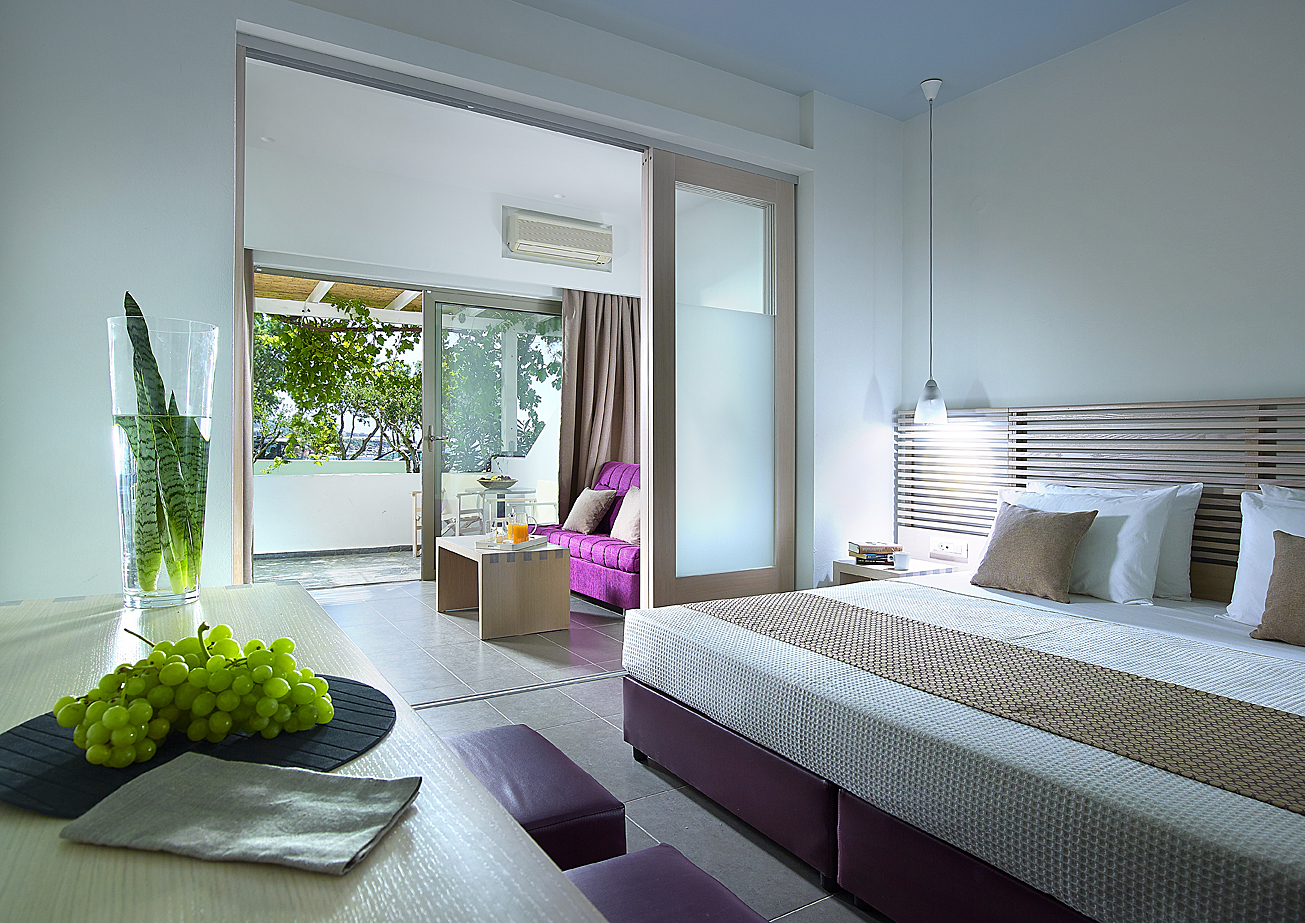 Services
Heighten your overall Ierapetra beach experience with a great range of high-end, tailormade facilities and luxurious services, perfect for families, friends, or solo travelers seeking peace and relaxation in a natural setting.
Restaurants
Embark on a culinary journey in one of Kakkos Bay Hotel's well-designed bars and restaurants in Ierapetra, Crete. Immerse yourself in an authentic Grecian gastronomic experience and enjoy traditional delicacies made with carefully selected fresh ingredients.
Activities
Prepare for a vacation of a lifetime in Crete. Soak up the majestic ambiance, spend a few days in tranquil surroundings far from the city's hustle and bustle, and immerse yourself in a wide range of Ierapetra hotel activities for a memorable stay.
All rooms and bungalows at Kakkos Bay Hotel feature the following amenities for a cozy and memorable guest experience.